4 min read
10 Effective Marketing Strategies To Boost Sales In 2023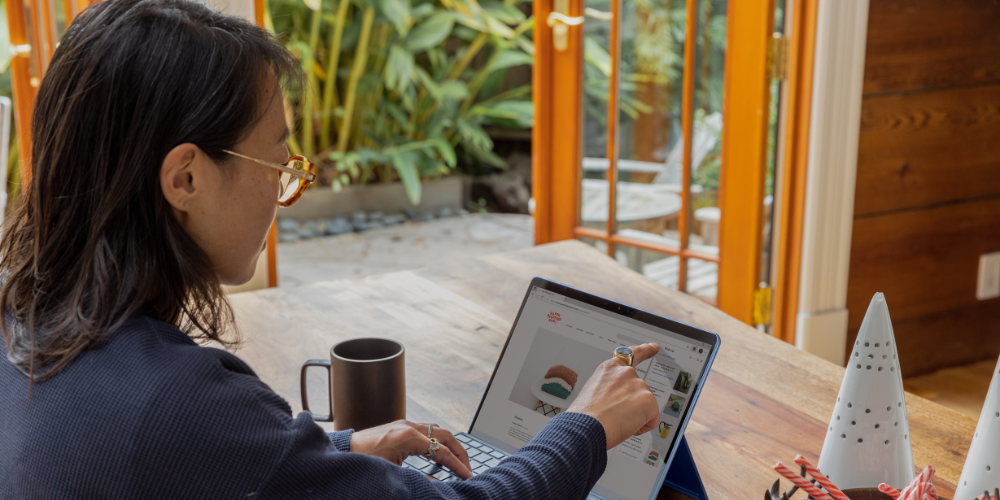 Are you looking for ways to increase sales and build a successful business in 2023? In this article, we provide 10 effective marketing strategies that can help you generate more leads and boost your sales. From leveraging social media platforms to developing an SEO strategy, these tips will help you make the most of your marketing budget.
Learn how to reach new customers and optimize your campaigns with these proven techniques!
How Did The Market Change In 2021?


The market is ever-changing, and 2021 was no exception. As shoppers shifted their buying habits online, businesses had to adapt in order to keep up with the competition quickly. With more people using digital channels for research and purchases, marketers had to stay ahead of the curve by implementing effective marketing strategies that could reach these customers.
What Are The 10 Effective Marketing Strategies To Boost Sales In 2023?
1. Focus on SEO: Search engine optimization (SEO) continues to be a powerful tool for getting your business found online. Investing in SEO has been proven to increase website traffic and leads while helping you rank higher in search engine results pages (SERPs). Aim to create content that provides value to your customers and use targeted keywords throughout.

2. Leverage Social Media Platforms: Social media channels are a great way to engage with your current and potential customers. Create content that resonates with your audience, share updates on new products or services, and join conversations relevant to your industry. Include links to your website whenever it's appropriate, and make sure you're responding to comments promptly.

3. Utilize Content Marketing: Content marketing is an effective strategy for increasing visibility and driving engagement with potential customers. Create informative blog posts, high-quality videos, educational podcast episodes, and engaging social media posts – whatever works best for you! This will help you establish yourself as an expert in the field while also helping you reach a larger audience.

4. Invest In Paid Advertising: Advertising is still an effective way to drive more customers to your website and get them interested in your products or services. While it requires a financial investment, there are various platforms with low-cost options that could be beneficial for businesses on a budget.

5. Incorporate Email Marketing: Establishing an email list provides you with the opportunity to send promotions, discounts, and updates directly to potential customers. Focus on creating personalized emails that will resonate with recipients and make sure you're providing value in each message – this will help your emails stand out from the crowd and ensure readers don't unsubscribe.

6. Utilize Influencer Marketing: Working with influencers can help you reach a larger audience that may be interested in your products or services. Find someone who aligns with your brand's message and is respected within the industry – this will help ensure their followers trust them and are more likely to trust your company as well.

7. Develop an Affiliate Program: An affiliate program lets you tap into other networks and expand your customer base while increasing your sales. You can offer incentives such as discounts or free shipping for customers who refer friends, family members, or colleagues to shop at your store. This strategy encourages current customers to spread the word about your business while also providing an attractive incentive for them to do so.

8. Focus on Mobile Optimization: More and more people are using their phones to browse the web, so it's important that your website is optimized for mobile devices. If a potential customer visits your site on their phone and it's difficult to navigate or isn't loading properly, they may leave without making a purchase – meaning you've lost out on a sale! Making sure your website is responsive will help ensure customers have an enjoyable experience while browsing.

9. Incorporate User-Generated Content (UGC): UGC is one of the most powerful marketing strategies available. It helps increase trust with potential customers and allows them to see how others are engaging with your products or services. Look for creative ways to encourage customers to share their experiences with your brand, such as through a photo contest or an online community. This will help you reach a larger audience while also demonstrating the value of your products and services.

10. Monitor Your Progress: Finally, make sure to track the success of your efforts by setting up tracking metrics for each strategy. This will help you identify which strategies are working for you and which need improvement. Doing so will save you time and money in the long run, helping ensure that each marketing effort is optimized for maximum results!


The Bottom Line
Marketing is an important part of any business's success. By creating a comprehensive marketing strategy that combines organic and paid tactics, you can ensure your business is visible to the right people while also providing them with valuable content. Keep in mind that it takes time for a marketing campaign to be successful – but by developing a clear plan and monitoring your progress, you can see real results from your efforts!
Want to see how HubSpot can benefit your business?
Book a FREE consultation meeting with us today to find out more!
Follow us on Facebook: https://www.facebook.com/markezingltd
Follow us on Instagram: @markezing_growth