8 min read
Ultimate Guide To B2B Social Media Marketing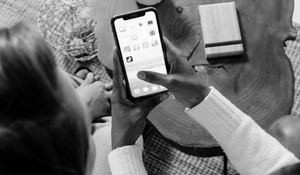 Before we start this article, we want you to think about some of the people and brands you follow on social media.
Why do you follow them?

What type of content do they post that resonates with you?

What do they do better than others that makes you engage and interact with them?
Depending on whether you thought about friends or brands, your answers might be vastly different. But we think the reasons align nicely. We believe that most people follow people or brands on social media for five reasons. They are:
Familiarity – You know them, or you buy from them

Entertainment – Their content makes you laugh, cry, react and feel

Values – You align with their values or purpose

Creative Inspiration – You're inspired by the places they go, people they speak with and things they make

Education – You want to learn something new
There's probably a sixth reason — discounts. But they only apply to brands, and while discounts and promotions can be an effective way of buying followers, we believe the secret to gaining and keeping social media followers lies in delivering engaging and informative content consistently.
The questions we asked at the start of this article, help frame the advice we're about to deliver, and should always guide your content. Before posting, simply ask yourself if the content is something that you (or even better, your target audience) would like to read, watch, hear or learn. Is it entertaining, informative, thought provoking or fun?
Regardless of the social media channels you use or product or service that you sell, the underlying principles of social media haven't changed. In our experience, posting content that matches the above motivations will increase your number of social media followers, but it's not the only tactic that works. In this guide we'll give you everything you need to know about how businesses should be using social media (with particular emphasis on professional service companies).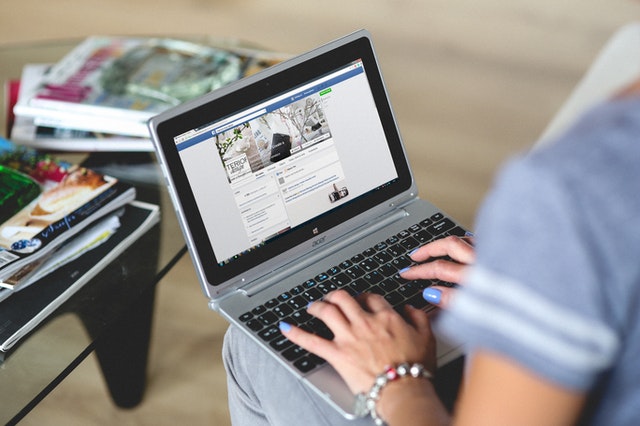 What type of content should you post?
For professional services companies it can be tricky to compete with visually stunning product companies, consumer brands and software companies, but we guarantee you there is content that you can post that can receive just as many likes as sexier companies. The trick is finding the content that resonates with your target audience.
It probably won't be your CEO dancing and lip syncing on Tik Tok, it won't be a reel showing the office coffee machine in action, but if you stick to the content principles we recommended at the start of this article, you'll find it.
The best professional services social media examples we've seen use the following content to drive followers and engagement on social media:
Advice — Knowledge is the product of professional services companies, so, therefore, it's important to showcase your expertise in your social media posts. Just like a product company teases its products, you need to tease your advice with thoughtful soundbites, helpful resources, and quick tips.

Explain key concepts, help your audience with a free Q&A session (do it live for even more engagement) and earn their trust.

Staff — The other asset you have that you can use in your posts is your staff. They hold the knowledge and chances are they are very effective communicators. So, get them on camera to deliver the advice, but also let their personalities shine. People like following brands that are authentic and human, so why not show them the humans behind the business.





Customers — Sometimes it will be easier to use your customers to explain the value you provide. Package up your customer success stories and testimonials in video case studies, written guides or simple quote and image tiles. You'll be able to leverage their social networks, use their brands as social proof and quantify the benefits they've received when doing business with you.

Events — Hosting, exhibiting or attending events? Showcase your involvement on social media. You can drum up additional attendees, attract people to your booth or stand and set the scene for a conversation at the event. If you're smart you can even geo-tag your posts so that only people around the event venue will see your posts and use the event hashtag to join the conversation.





Purpose and Values — More and more, companies are expected to outline their purpose and values on social media (and even add their opinion to topical social movements). An easy way to do this is to highlight the charities you support, the community projects you're involved in and the other values that are important to your business.
What channels should you use?
With new social media channels emerging all the time (e.g. Tik Tok, Clubhouse) it can be hard to know where to focus your attention. And while the correct answer for anyone is 'the important channels are the ones where your target audience is spending their time', it's unlikely to be Tik Tok for accounting or law firms. Instead, the classics of LinkedIn, Instagram and Facebook are likely to be the social media channels with the greatest ROI.
Here's why:
Facebook

— Even though the use of Facebook has slowed slightly, it's still an incredibly important part of the lives of Millennials and those older. The marketplace attracts many transactions, groups are still used to manage events and interests, and their targeted advertising options are incredibly useful for targeting potential leads by their interests, location and other demographics.
You should use Facebook as a review and referral source, to share repurposed content that you've already produced and for targeted brand and remarketing ads across Facebook and Instagram.




Our favourite professional services Facebook examples:

Norling Law



Instagram

— Even professional services businesses can use — the largely visual platform — Instagram to grow their brand following, collaborate with partners and generate new leads. You can use it as a recruitment channel to show what life is like at your practice, share all your informative content that gives Instagram's younger user base relevant advice (for example, if you're a financial advisor you might like to weigh in on cryptocurrency or NFTs given they've both got lots of young people talking) and highlight the good you're doing in the community.



Our favourite professional services Instagram examples: Boston Consulting Group

LinkedIn — Using the social network that is designed for professionals is a no-brainer for professional services companies. In addition to sharing content (both to your company page and to the pages of your individual staff members), you should ask questions via polls to understand the pain points of your prospects, target accounts using LinkedIn Sales Navigator, direct messaging and InMail ads.
How to increase your social media followers?
The name of the social media game is followers. The more people that follow your brand, the more friends of those followers you're likely to get in front of and if your content is performing well and getting likes, comments and shares etc. you're going to get in front of even more people. It's networks effects at its most extreme — but it's still incredibly lucrative and worthwhile for your brand.
The obvious starting point to attract more social media followers is content. If you publish interesting and entertaining content, you'll get more followers. It might be slowly, but you'll be rewarded in the long run. Therefore, plan your content thoughtfully and make sure you can commit to regular and ongoing posts.
The less obvious ways include:
Mutual Following — When social media first arrived on the scene, simply following another brand was enough to get a reciprocal follow. That might not be the case anymore, but you're still likely to be able to grow your follower base by connecting with your current customers, prospective customers and partners.
You can take this a step further too, by commenting on other companies posts, joining conversations and debates from similar companies and sending direct messages to businesses you really want to do business with.


Partnerships — To leverage someone else's social media following consider partnering with them on a video content series, joint webinar or hosting a joint promotion or giveaway. You'll expose your brand to a host of new social media users and create content that isn't available anywhere else on the Internet. Think of it as your version of Whittaker's Chocolate and Lewis Road Creamery's chocolate milk.


Join Conversations — We don't mean for you to intrude on social media conversations, but if you think you can help or inform the users, jump into a group conversation or post about a relevant topic. For example, LinkedIn has several groups for industries, sub-industries, trends and more. You can join these groups and so long as you're not promoting your service, respond to questions and share your expertise with the members of the group. Your reward will be more social media followers who respect your willingness to share knowledge.
The social media advice you should remember above anything else
We know that it's incredibly hard to know what you should be doing /saying/posting on social media. It's hard to stand out. And now it's also an unforgiving place if you get your content wrong.
Therefore, we wanted to finish this article by giving you one piece of advice. Our most important recommendation. To be genuine in all your social media interactions. That means:
Writing in a way that's natural, casual and human.

Helping your users with their business challenges without asking for anything in return

Carefully considering your content; making sure it's relevant, unique and informative; and

Never spamming or annoying other social media users
Now that you have all the tools you need to grow your social media followers, it's time to get started.
Schedule a call to learn how we can help you manage your social media marketing strategy in 2022 and beyond.